To achieve its mission in education, research and community services, Can Tho University (CTU) has been striving to improve and enhance the quality of activities to meet regional and international quality standards in higher education. Among these efforts are the two AUN-QA quality assessments for 8 study programs in 2021.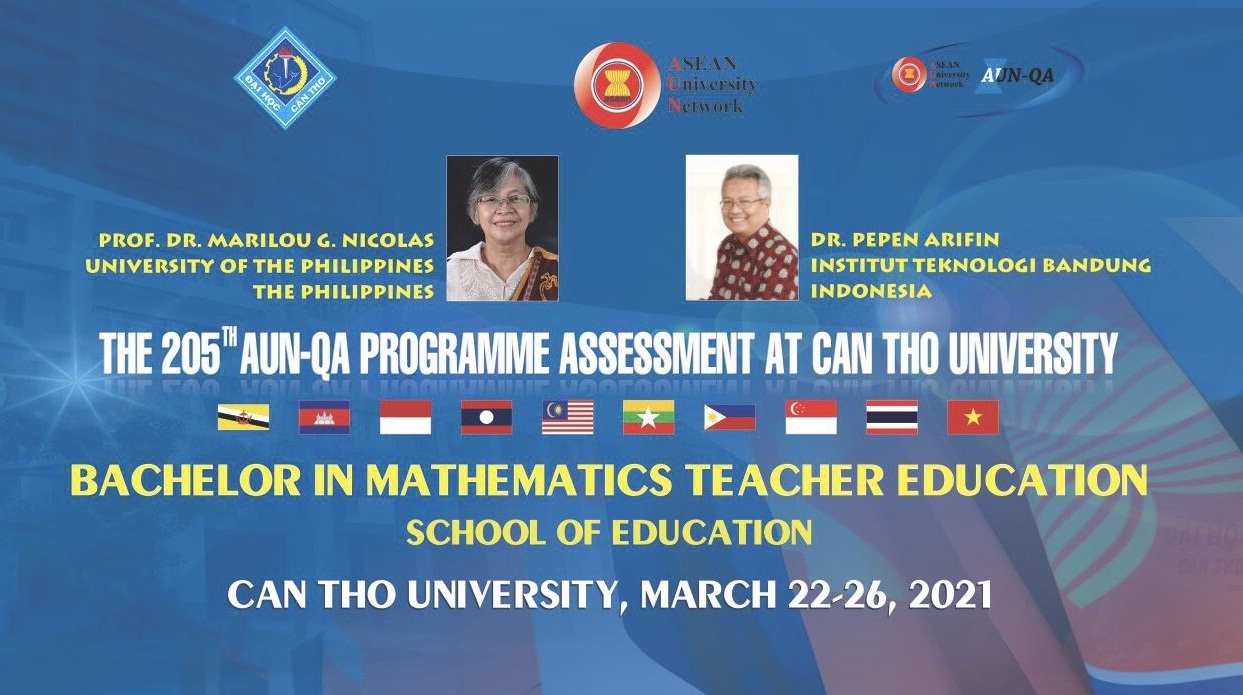 The first AUN-QA program assessment (the 205th program assessment by AUN-QA) conducted in March 2021 in CTU includes 4 undergraduate study programs, namely Software Engineering and Computer Network & Data Communication (from the College of Information and Communication Technology), Mechatronics Engineering (from the College of Engineering Technology), and Mathematics Teacher Education (from the School of Education). The second AUN-QA program assessment will be implemented in CTU in December 2021.

 According to the reports from the AUN Secretariat, all the 4 undergraduate study programs of CTU have been judged to be "Adequate as Expected". It is noted that quite a few areas of activities are judged to be "Better Than Adequate".
As an AUN member since July 2013, CTU has actively realized the regional standards into the academic life and never stopped learning from new good practices. The success of the first program assessment of the year 2021 has contributed to the augment of CTU's study programs, which are internationally assessed and recognized, from 5 to 9 programs.
 (CTU Quality Management Center)